I buy all my herbs from: Mountain Rose Herbs
and all my vitamins and Supplements from: VitaCost
Maria Treben: "Health Through God's Pharmacy"
Hebrews 6:7, for the truth is that the earth, which drank the rain that came upon it many times and grew herbs born in work to them that are working it, is an abundance of blessings [for them] from Elohim.

Revelation 22:2, and in the midst of its broad streets on this side and on that side by the river [was] the tree of life that produced twelve fruits and in every month gave its fruits. and its leaves [were] for the healing of the nations.
Italy Blows the Lid Off Vaccine Scam. Will No Longer Poison Citizens with Globalist Eugenics!!!!!
https://truthbits.blog/2018/12/28/italy-blows-the-lid-off-vaccine-scam-will-no-longer-poison-citizens-with-globalist-eugenics/
ANTI-INFECTIOUS HERBS©
BE SURE TO READ ALL THE DIRECTIONS VERY CAREFULLY BEFORE USING

GARLIC (herbal form powder) GOLDENSEAL root (powder) ECHENACIA root (powder) MYRRH (powder)
I keep a full baggie of this mix on hand at all times. Just buy one ounce or more of each powdered herb and place them all in one baggie. Mix them well, then use as directed.
TO USE: One, ¼ teaspoon of the mixed herb equals one capsule. Take one ¼ teaspoon of the herb mix and put it in a cup of very hot water, cover cup with a saucer and let it sit for at least 3 minutes. This tea is very bitter; you may need to sweeten it. Drink all of the tea including the herbs. You may drink this tea, two to three times a day, but not more than 10 days in a row. Stop for at least five days and rest from the tea. My daughter, granddaughter and I no longer need a sweetener for this tea. You will develop a taste for it. I prefer to drink a tea, because it is more efficient, and it is quickly ingested into the system. Your body absorbs them more quickly and easily rather than taking capsules.
Capsule usage: Take one capsule up to three capsules, one to three times a day for up to ten days. Then stop for at least five days, same as above. If you find your illness has not subsided simple re-take the herbs by repeating the above information, always following the caution below. Store this mix on a shelf or refrigerator in a Ziploc baggie. Try to keep them out of direct light. They will last a year. (Longer if kept in an airtight container.)
CAUTION: DO NOT USE GOLDENSEAL, GARLIC POWDER (herbal grade) or MYRRH IF PREGNANT! OR IF YOU HAVE AN ALLERGY TO ANY OF THESE HERBS. You should contact your health practitioner always before starting new programs.
If you find your illness is still continuing, then repeat this process. But in my experience, none of my family, friends or clients has yet had a need to repeat. In fact, we are over what ever it is with in 3 days even with in the same day if we start this program immediately. I have numerous testimonies stating the same is true for them.
I have found that if I start the use of these herbs as soon as I recognize I, or one of my family members are becoming sick, we can recover very quickly, but I have also found that if we do not start right away we will heal but it will take longer. So I always try to catch it right away.
NOTE: If for any reason you or someone that would be using these herbs is subject to a problem with any of them then DO NOT USE them. And if you find you are having an adverse reaction to any of the above contact your health care practitioner immediately.

CLEANSING HERBS©
Bedstraw (or Clevers), Horsetail (or Shavegrass), Stinging Nettle, Calendula, Yarrow, Pau D' Arco, Plantain
Take equal parts of the above list and put them in a Ziploc baggie. Mix well. You can use one teaspoon of the mix per one cup of hot water, or you can make a pot of tea. It's best to make a pot of tea and drink it all day, if it is your plan to cleanse your system. (One pot equals 4 cups) All of these herbs are safe to take over a long period of time without any toxic affect. (For a good cleansing you should use this mix for at least two weeks and longer for a complete cleanse with restorative effects to your organs.) These herbs will cleanse and help to restore the blood, kidneys, liver, pancreas, colon, gallbladder and hormonal system to a healthier condition. When you make a pot of tea save the herbs and use them to make an herb bath.
To Prepare: Put this mix in a Ziploc baggie and store in a dark cool place.
To use: Just make a cup or pot of very hot water and mix in one teaspoon of the herb mix for every 8 oz cup of hot water. . Do not boil the herbs in the water. Pour the hot water over the herbs and cover them to keep the tannin within the cup or pot. Cover the cup or pot and let it set for at least 5 to 10 minutes. Strain the herb out of the water and drink. I like to make a pot when I'm cleansing it makes it easier to take the 4 cups a day needed to cleanse. Drink at least 4 cups a day for two weeks. Be sure you are eating healthy foods during this time. It will help your body heal from all the damage done over the years.
CAUTION: If you are on medications it is best to start with only one cup of cleansing tea a day to start. Simply increase after 3 or more days to 1 ½ or 2 cups and so on until you have worked up to the 4 cups needed for an internal cleansing. . Be sure to drink the tea an hour before you take your drugs or two hours after. If you feel you are not feeling well for any reason take a break from the tea for at least two weeks then try the program again following the same instructions. If you see your bowels are moving too much you will need to cut back on the amount of tea you are drinking. This tea will cleanse your bowels so drink extra water if your bowels become too runny and cut back on the amount of tea you are drinking. Be very cautious if you are using Coumadin to thin your blood, Coumadin is also used as a rat poison. If you feel any cramping in your legs stop the use of this tea for at least two weeks as above and start again at a slower pace
To make an herb bath, just fill a pot with water and boil the used herbs for about 10 minutes. Strain out the herb and pour this herb water into a warm to hot bath and soak for at least 20 minutes. The water should cover up to at least your kidneys, but no higher. When you get out do not dry off, just rap up in a robe and lie down for 20 minutes up to an hour. Be sure not to stand up from a hot bath too quickly for risk of fainting. Hot bathing can change our blood pressure, so it is vital you pay close attention to what you are doing.
A good plan, is a plan that you will stick with, so don't over do it. Remember to take it easy and don't be too hard on your self if you don't get this down the first or second time. You will get it but only if you stick with it. If you are a person with faith in our heavenly Father, then trust Him to be with you as you move toward doing His will in taking care of the gift He has given you. Your life! We tend to think this life is an accident, but the truth is, this life is well planned out by our creator. He has a perfect plan for each of us if we will only listen to Him and pray. If we ask of Him, He is faithful to answer, and not just any old answer, but His perfect Will for our lives.
1, You might want to meditate or something before you start this or any new health program.
2, In the mornings make a pot of herbal tea mix to drink all day, not forgetting to eat a good breakfast made up of grains, nuts, seeds and fruits, a lunch full of greens, nuts, seeds, sprouts, beans, legumes, etc. and a light fruity dinner. It's always better to eat the heavier foods during your working hours and a very light dinner such as fresh fruits, which digest very quickly. Add to this plenty of water all day long. Don't exceed 10, 8oz cups though unless you have taught your body to accept it by slowly increasing your intake. And do not drink distilled water from a thin plastic bottle, as this will draw the formaldehyde from the container and into the water, which then is absorbed into your body, it's ok to drink distilled water from a thick and/or hard plastic bottle, but glass is always better.
3, Practice making different kinds of juices throughout the day, remember the more variety the healthier the diet. So Try every hour to make a different kind of juiced drink, i.e. Carrots with parsley, Greens with beets, onion, garlic and something to counter the taste of these two and so on. Sometimes mixing whole fruits with veggies cause a reaction in the stomach, which can make you feel nauseated. Fruits are easier to digest so whatever else you may have eaten with fruits, will sit and ferment while your stomach is dissolving the fruits first. You can make a fruit drink then alternate with a veggie drink next time and so on. It is not necessary to over do this step. Just do what you can and don't worry if you are not doing it all.
(Note: If you are very ill at the time you are using this information, it would be to your benefit to eat an all vegetable and fruit diet until you are completely healed. There are some simple meals you can make and today you can go to a Whole Foods store and find such a huge verity of vegetarian meals. If you suffer with an ulcer then you should be eating soft light foods, no acidy foods at all also they should be completely bland no spices at all. Pure baby foods are the best. Also if you have had surgery where your gallbladder or other digestive organs have been removed it would be best for you to drink only one cup of tea a day and work your way up to 4 cups of tea a day.)
Keep a lot of fresh fruits and veggies on hand so you're not running out all the time. Buy things you might not normally use like Bok Choy and mustard greens etc., and look for the discount bags of fresh foods, that will help to offset the cost. You can simplify this step by making a large batch of juice and drink it throughout the day, making a different drink each day. If you find that you cannot make fresh juices during the day try making them at night and store in jars with good lids in the fridge, or buy some that are as close to nature as possible and use this to nourish your system while giving your body all the nutrients it will need throughout the day; cut back after two weeks, stop and rest for a couple of weeks before doing it again if needed. Do not stop eating normally unless you are doing a juice only diet while cleansing but be sure you have researched your program before doing it, and if you need to make enough for two than just increase the amounts from above. Just keep the cleansing tea in a flask or thermos and drink at least 4 cups a day of the tea and the juice as often as possible for two weeks. It is always a good idea to eat just light foods and move away from greasy foods and animal products, and white flower foods or white sugar foods because these have no nutrition in them at all and in fact rob your system of the nutrition you are trying to put in.
These herbs can be used twice to make a tea, i.e: steep first use for 3 to 5 minutes, then steep the herbs for 5 to 10 minutes the second use from there they can be boiled and strained into a nice hot bath and the last step is to put the used herbs into a potted plant or in a mulch pile.
This tea is safe for all ages of both people and animals. But always use the advice of your health practitioner.
If you know you have a reaction to any of the herbs used here simply do not add that to your mix. All these herbs have cleansing and healing properties.
Don't worry that you have already read some of this in another article. It's here to help remind you of the importance involved in teaching you how to repair the damage done over the years and to help you stay focused on changing your lifestyle for better health. Also there are other tips in this section that are not in the others.
CAUTION: If you are taking any blood thinner medication or other medications be sure to inform your Dr before you do this or any program that can/will affect your health.

CLEANSING BATHS©

Epsom Salts: Use a 1/2 cup up to 6 cup of Epsom Salts to a full hot bath. Soak for at least 20 minutes then rinse off. For a stronger bath slowly work your way up to a half gallon of Epsom Salts by increasing the amount each time you take an Epsom Salt bath which should not be more than once a week.
NOTE: If you are a Diabetic you should start an Epsom Salt bath in smaller amount, i.e. ¼ cup to one bath once a month they increase slowly; i.e. ½ cup Epsom Salt to one bath once a month. I would not suggest more than one cup per bath once a month. If you are unable to take a bath simply do a sponge bath while sitting in the shower.
You may use a bowl of warm vinegar water to scrub off the salt, which will help to cleanse off your skin and open your pores. Use a 1/4 cup of vinegar to 3 cups of warm to hot water and a good scrubbing cloth. Scrub your entire body well and then rinse off with clear water.
CAUTION: DO NOT STAND UP TOO QUICKLY FROM A HOT BATH; IT CAN CAUSE YOU TO FAINT
Epsom Salts will draw out toxins and drugs including tobacco. So if you have never cleansed after using drugs, alcohol, tobacco or simply from the toxins in our foods and water and other liquids, it would be advisable that you take an Epsom Salts bath once a week until you no longer see a change of color in the bath water. The color may be very light. There is no harm in using Epsom Salts except to over use them by taking too many baths in one day or in one week. That is why I advise only one a week.
What this will do is draw the toxins from your liver and kidney's, blood and other organs, etc.
For a quick refreshing pick me up, simply take a sponge bath with the hot vinegar water. This will open your pores and allow oxygen in through your skin and up to your brain through your blood.
You can also use my cleansing herbs to make a tea to drink then you can boil the herbs and strain the water into a relaxing bath. You then can use the herbs as mulch for your out door plants.
CAUTION: EPSOM SALT HAS A WARNING FOR DIABETIC'S:
Use caution when using Epsom Salt to keep from releasing to many toxins at one time through your skin, simply start with a lower amount then increase in small amounts each bath. Do not take more than one bath a week until your body has shown it can tolerate it.

COLLOIDAL SILVER
Make your own: Use as an antibiotic for viral, fungal and bacterial infections internally and externally
To Make the Colloidal Silver drink you will need:
1, Two Silver wires and they must be .9999 pure silver, about 4 inches long [or you can use a Canadian Maple Leaf Silver coin which is .9999 percent of silver, cut in half]. A set of two speaker wires with an alligator clip at each end or you can buy the snap on wires that snap onto a 9v battery, and add an alligator clip on one end. You can buy the wires pre-made at a hardware store or Radio Shack and you can find the wires of silver or silver coin either online or at a coin & jewelry store.
NOTE: If you want to use a coin instead of the rods, Use only a Canadian Maple Leaf Silver coin, which is .9999 % pure silver. Or silver wire rods only if you can prove they are .9999 pure because it is unsafe to use anything else. A lesser number will have other metals included in the coin or rods and can cause a gray discoloring to your skin as well as cause a toxic reaction in your system. SO TAKE THIS CAUSION TO HEART AND DO NOT DISREGARD IT~!
2, One glass 8 to 10 oz. or a larger glass jar depending on the amount you need to make.
3, 3, 9-volt batteries or something with both a positive and negative post with an out put of 27 to 36 volts.
If you are using the 3 9-volt batteries, you will need to connect them together by connecting one positive post to a negative post. To do this put two of the 9-volt batteries side by side with a negative post on one of them facing the positive post of the other one. Then with the third one hold it up above the two with the opposite posts. Push the one onto the posts of the two as if you were snapping two snaps together. [See pictures below] It should look like a pyramid with one battery on top of the other two batteries. This will make an output of 27 volts. [Feel free to contact us if you are not clear on this or any section]
There should be one positive post and one negative post exposed on each side of this unit. You will need to connect one of the wires to each post. At the other end of the wires you will need to clip a piece of silver to the alligator clip. The finished unit should be a pyramid with a wire either clipped or snapped onto each post and a rod or sliver of coin clipped onto each alligator clip at the other end.
You can cut the silver coin with a pair of wire cutters. Hold the coin with a pair of pliers and pound out the coin with a hammer to make it easier to cut. It only takes a few minutes. Once it's thin enough to cut with wire cutters, just cut through the coin once to make two halves. Then clip each half into one end of the alligator clip, the other end of the clip connects to the batteries. Or if you are using the rods just cut them to around 6" each and clip each rod onto one end of an alligator clip.
Your unit should look like a pyramid with a clip at each exposed post and a piece of silver at each end of the alligator clips.
Now you can use distilled water [do not use the store bought distilled water, which is kept in thin plastic containers because the water draws the formaldehyde out of the plastic and you don't want that in your body. Only use the kind that is in a thick more hard plastic or in glass, or you can make your own]. Be sure to add a few grains of sea salt or tap water if there is some minerals in it. The water will not charge without some minerals in it. You will learn how much minerals you need to put into your water once you have tried to make a batch of colloidal silver water because if you don't have enough minerals in the water nothing will happen, but when you do have enough the silver will stream off the coin or rods into the water.
Note: you can simply use tap water that has been filtered well to remove any heavy metals, but the distilled water is better only because you are assured not to have any chemicals or heavy metals in it.
The ratio parts per million (ppm) is measured by using an 8 to 10 oz glass of water, 27 volts of power, and one minute per one part per million of silver. So if I want 3.5 parts per million in an 8 to 10 oz glass I would run the 27 volts connected to the silver pieces for 3.5 minutes. And if I want 10 parts per million, I would run the same for 10 minutes. Now if I wanted to make a large batch I would need to increase the time by measuring the ounces to the above measurements. I.e. a 16 to 20 oz glass would run 7 minutes to make a batch at 3.5 parts per million or 16 to 20 minutes to make a batch at 10 parts per million. You don't need to go any greater than 10 ppm. The 10 ppm, will kill on contact any virus or bacteria within 6 minutes after contact. And there are over 700 diseases that this will kill. You can do a research on the net to see just how many and what types of illnesses that Colloidal Silver will kill but be warned that there are lots of negative statements as well as positive statements for Colloidal Silver. If used correctly with the right % of silver you will not have any problems. But if you chose not to follow the correct directions as above then any problems you do encounter will be at your own fault. If you chose to ignore a red light then you risk being hit by on coming traffic. It is only by using wisdom and correct knowledge and the practice of truth do any of us succeed.
How to make and use: Fill a glass near to the top with water, making sure the glass is clean first. Connect the batteries together as described above and connect the wires to the posts and the sliver pieces to the other end of the clips. Place the silver ends into the water at the top of the glass being sure not to touch the sliver pieces together as this will cause a closed circuit and do not let the clips enter the water. If the water has enough minerals in it, it will start the shedding of the silver right away. If not then you will need to add more minerals or tap water with minerals in it until you see the silver streaming off the coin pieces or the silver rods. At this point you will start the clock to the measured time for the ppm you want to achieve.
Once the clock stops remove the negative post of the coin or rod piece from the water and allow the positive coin or rod piece to reclaim the overage; hold for just a moment or two. Then remove the coin or rod and wipe off the residue. Stir, and the water is now ready to drink. You can sip on this until you finish the cup or you can drink all in one sitting. But be advised that if there is a lot of die off (this is called die off because the cells will collect in your stomach and/or your intestines) from the illness you are destroying, you can feel nauseated. To help this run through your system quicker, simply drink extra water and if you need to do something more you can take three carrots and juice them. Drink this juice and it will stop the acid upset in your stomach. If you do not have a juicer then just eat a large carrot. It will have the same calming effect on your stomach acids.
NOTE: The flu virus is not adaptable to the human body which tells me it is not naturally occurring. In the movie "Bourne Trilogy" the woman scientist explains how they found a mapping sequence that allowed them to lace one virus with another. Quite a few years ago I realized they must have laced the cold virus with a flu virus because when I used Colloidal Silver and my anti-viral herbal mix, I was able to kill the flu virus but I was always left with a bad cold. So when I listened to the woman's explanation of what they did I felt vindicated and that my deduction was correct.
NOTE: Always take some acidophilus or probiotic after taking or using any anti-biotic because the live enzymes in your intestines will also die and need to be replaced.
NOTE: I no longer add salt or minerals to my distilled water. If you wish to do the same you will need to add extra time to your batch. i.e. a 16 to 20 oz jar would be 20 to 30 minutes. Your water will look clear but you should still taste the silver. If you choose to use this method you will need a batter tester to make sure your 9v batteries are fully charged. You need a total of 27v. There are no particles in the water so you cannot tell if your batteries are at full function.
FACTS:
* Roman solders did not get sick because they kept their drinking water in a silver flask.
* The wealthy during the Bubonic Plague did not become ill because they eat off silver utensils.
Today in the impoverished countries around our world, they use Colloidal Silver as an anti-biotic because it is not only a fast way to ingest a safe anti-biotic but it is very inexpensive so everyone can afford to use it. It is also a very small unit to carry around and as long as you have access to some sort of power or energy you are able to make this natural source of mineral to kill off diseases.
Always do your homework before trying any of the ideas in my articles. You should always be aware of and understand what you are trying to accomplish before you attempt any form of health care. Also if you are currently taking a pharmaceutical drug always check with your healthcare provider to ensure that what you are attempting to do will not have an adverse interaction with what you are currently taking. Never think it would not matter, because you just never know. It is always better to be safe and not take an unnecessary risk. There are easy searches you can do from your Internet search engines or Libraries as well. Do take a little extra time to ensure you understand what you are attempting.
EAR INFECTIONS
Warm fresh chopped Garlic and the herb Mullin in Olive Oil [vegetable oil if you do not have on hand the olive oil and you can leave the mullin out if you don't have that on hand either but it is more effective with it] Let sit long enough for the oil to absorb the garlic juice. Strain the garlic out and cool the oil enough so as not to burn your skin.
Use an eyedropper or a teaspoon to drop a few drops of the garlic oil into each ear. It is wise to put the oil in each ear because an ear infection can and will move into the other ear. You can put a cotton ball in the ear if the oil feels like it is coming out.
You can also stop infections by dropping a few drops of Hydrogen Peroxide in one ear tilting your head to keep the liquid from coming out let sit until the fuzzing stops then repeat in the other ear. Truly amazing.
Do this until you can tell the infection is gone. Repeat if necessary.

FEVER
Vinegar: Dilute one part Vinegar to two parts warm water. Make sure the person with the fever is well covered as to not cause a chill. Rub the person down with this mixture being sure that the water is warmed first. Rub the whole body down. This will cause the fever to break right away. If the fever should continue, just rub the body down again. Always making sure the water mixture is warm and the body is well covered. This is safe for children as well.

GARLIC
Garlic: Garlic is one of the most loved tools in all healing. I use it best this way

1, You can cut a small piece and mince with your fingernail then rub it on the arches of the feet of anyone who is over tired or not feeling well.
2, I like to juice a large batch of garlic and then put the pulp and juice together in a covered container, add some lemon juice and olive oil to it and mix well. I can keep this in the fridge for a month or more. I will use clean fingers to pick up some juice and rub the arches of my feet or someone else. What this does is it takes the garlic directly to the blood stream and boosts the immune system. I use it even for a quick pick-me-up when I didn't get enough sleep and I need to be refreshed. Garlic thins the blood so the oxygen will reach your brain quickly and revive you.
3, Take two or three cloves of garlic and cover them with three to five cups of water then simmer for 30 to 45 minutes. Strain and drink this water. You can do this as often as you like. The garlic cloves can be eaten or used in a recipe.
4, Warm olive oil with 1 or 2 cloves of chopped garlic. Be sure you let it warm until the oil has picked up the juice. Then you can keep this in a container with a lid and use for earaches. Just use an eyedropper to drop a few drops in the infected ear.
For young children just be careful not to over do it. Rub some olive oil on the child's skin first, to prevent skin irritation if you will be using the juice on the feet. This is the most natural and safe way to bring the body into perfect health. As for the garlic water use only as long as you can see that it is not irritating the child's stomach and for the garlic oil watch if you see any irritation, if so just clean out of the ear with a Q-Tip.
COUGH SYRUP
Cough Syrup: Cut up one onion and 2 or more garlic cloves. Put them in a glass or steel pot and cover with honey. Simmer very slow uncovered for 30 minutes. Let cool a little and strain out the onion and garlic pieces. The onion and garlic can be eaten or used in a meal. Very tasty!
To Use: Use one tablespoon for an adult and one teaspoon for a child as needed. It sooths the cough and helps you sleep. This can be kept in a container in the fridge for 3 or more months. Just through it away when you can tell it is no longer any good. For a tasty usage make a cup of hot water and blend a tablespoon or two and drink. Add some lemon to this drink. This is very good for chest colds.

NATURE'S WAY TO ACIDOPHILUS
How to sprout your own Rejuvelac and ways to stop acid reflux
How to Sprout: (See Note at bottom) Place a ½ cup of soft wheat or spelt berries, (can be found in bulk at a health food store or at a Winco/Raleys grocers) place them in a ½ gallon or (64 oz) jar and cover with water to 1" from the top. Cover the jar with a piece of nylon or cheesecloth (the berries must be able to breathe) and let sit 10 to 12 hours or over night. Then pour off the water and rinse the berries well. Keep the berries in the jar and cover with the cloth. Let this sit for three days. You must rinse the berries at least two times a day. On the third day look to see how the sprouts are doing, is it about ¼" long? By this time it should be at least that long. Now you can use this in a salad or to make acidophilus or use them in a soup or any other way you might know.
Acidophilus: Mix or chop the 3-day-old sprouts in a blender filled with about 3 cups of water. The chop should break open the sprouts, not blend them to a paste. (About 10 seconds) Pour the mix above into a ½ gallon jar and fill the jar with water and let it sit for three days in a shady spot at approximately 65 to 75 degrees Fahrenheit. On a counter wrapped with a towel is fine. You should be stirring this mix once every hour or so to activate fermentation. The more you stir the better the mix will taste. It should taste like a light lemon or sauerkraut. The differences in taste have to do with variances in the temperature and the frequency of stirring. Smell your Rejuvelac before you drink it. It may take you a couple of trials to establish the right location and technique. Every environment is unique. If your Rejuvelac smells bad or does not have the characteristic taste, then something is wrong. If it doesn't ferment, or smell right discard it and try again. Once you have a good batch drain the water into a container and keep the wheat berries. The drained water is your acidophilus.
Let the wheat or Spilt berries breathe for a few hours then you can use them again. Strain the mixture if you need to and store in refrigerator. When refrigerated, Rejuvelac lasts two weeks, or longer. Just keep in a jar with a tight lid and release the pressure once in a while.
To start using this drink, drink only one cup a day for a week then increase it to, two cups a day. This mix restores the enzymes back into your intestinal track. It's well worth the little bit of time it takes to make.
NOTE: Now if your not wanting to take the time to make your own, oh how much fun you'll be missing out on, you can find a good probiotic at a health food store.
Simple and healthier ways to stop acid reflux: use one or more of these juices: a cup of carrot juice or one or more fresh carrots, or a cup of water one teaspoon or more of lemon juice, or a cup of papaya juice or a fresh piece of papaya or a cup of water one teaspoon of baking soda and one or more teaspoons of lemon juice add water, these mixes not only helps acid reflux but it also balances your PH you can use this when you are sick or starting to come down with something it will help your body fight it off.

COLTSFOOT
Lungs: bronchitis, laryngitis, pharyngitis, bronchial asthma and pleurisy, tuberculosis, cough, hoarseness, pneumonia, shortness of breath and damage caused by smoking
Infusion: place 1 teaspoon dry herb in a tea strainer put the strainer in an 8oz cup of very hot water, cover cup let steep of 5 or more minutes, drink 3 or more cups a day until lungs are healed
To make a pot of tea: use 3 to 4 teaspoons of herb in a tea strainer place this in a teapot that holds 4 or more cups of very hot water, let steep for 5 or more minutes, drink throughout the day
From Maria Treben's "Health Through God's Pharmacy"

EXHAUSTION
When life has really overtaken you remember to breath. If you need a quick pick me up just breath and on the exhale stretch your body one area at a time. You can also rub fresh garlic juice on the arches of your feet it will amaze you how garlic can refresh the oxygen to your brain. Like the song says: "JUST BREATH"
My daughter and granddaughter singing
"Fight Song"
PTSD/T.S.R.
Traumatic Stress Response/Reaction
I'm changing the narrative on the term Alternative Medicine as I have changed the narrative on PTSD, because the current narratives are a mind control tool used by the evil that wants to profit from our destruction. Alternative Medicine is a false term to detract our minds from the truth. Nature has provided everything to heal and keep us healthy and is the original foundation of ALL MEDICINE so my term is NATURES REMEDY
The fight or flight inherent mechanism programmed into our beings is not fear; it is a survival alarm system that assists us, warns us of impending danger.
If you suffer from anxiety, panic attacks and/or phobias it is because you have suffered traumas in your life.
Anxiety's, panic and phobias are a natural response/reaction to past events. Our avatars are designed with defense mechanisms for survival purposes.

There is nothing wrong with you. You are not mentally ill, you don't have a dis-ease, syndrome or dis-order. You do not need the toxic poisons the [serial killers you know as] Dr's, dish out like candy. You are simply experiencing a natural reaction to a trigger that causes your mind-body to respond to past events in your life experience.
You're OK and you can make your life better by doing some simple things to heal.

1, start a journal. Keep records of your past memories no mater how small an event was, if it caused you to be fearful write it down, the whole event. Add your thoughts about that event and start working through it so you can see it for what it was.
2, when you are in the midst of a panic, anxiety or phobic event stop and breath slow full breaths and, on the exhale, stretch your muscles or just simply breath and take a short walk.
3, use cbd oil. It works. I've proved it in my own life. In fact, I've proved all the above in my own life.

We are designed to survive in a vary predatory and dangerous world. And to do that we are programmed with the flight or fight response. When you are experiencing an episode of anxiety, panic or phobic event it is a natural reaction to a past event making you aware of your surroundings so you will be in a protection/reaction mode. But because we are usually not in danger we think we are going crazy or we are having a heart attack but neither are true.

Most of us that suffer this way usually have high IQ's, are very creative, very sensitive and loving people. We are more susceptible and sensitive to trauma and each traumatic event is locked into our memories. So when something triggers our mind we have an immediate response. Its not that we are in some kind of immediate danger, no, it means our memories have been triggered and our mind/body is reacting in order to protect ourselves.
Most everyone suffer from the systems of PTS but they are dealing with a current Trauma. Those of us that deal with the recurring effects of PTS are dealing with past trauma's where our memories are Constantly being triggered. I pray you will be at peace with this knowledge.

So I hope you have taken this new information into your soul/mind/heart/spirit and fully grasp that there is nothing wrong with you. You are an amazing person, bright, intelligent, creative and loving and you deserve to be loved and happy in your life.

Whatever the traumas that were done to you or happened to you, can be worked out with a little bit of effort on your part. Do what you need to do to heal. Be at peace with yourself and live in joy.

Many blessings, may they flow eternally unbroken.
Nicolette Germano© LS

Journaling
I was given a journal in my late 20's. I had never used a journal or a diary so this was a new experience for me. The first things I wrote were one liners like, "In Simplicity Is All Truth" and "Experience Is My Teacher" and "Wisdom Is My Proof". If you reviewed my site you will notice I use this now as my mantra.
Eventually I wrote poems then lyrics, plays and so on. Then I realized I could use it to face that which haunts me and was causing me pain, panic, anxiety and phobias.
One way to use a journal to deal with your past events is to write down everything you remember of a trauma that you experienced and I do mean EVERYTHING, no matter how small! Where were you, who was there, who harmed you, what happen to you, smells, sounds, sights, what you were feeling, what you recall around you, what was the location and so on.
My first memory of harm was when I was 4 and to this day 66 years later I still remember every detail. My next memory is when I was 10, although I do know other events took place because I have the physical scars to prove it. I should have died that day due to what had been done to me, but I had divine protection, that was clear.
So once I began writing down my memories, I would write out in detail all that I felt and thought about what had happen and wrote out what I thought I could do about healing and/or changing the effects of those memories. It has helped me greatly to bring it all out in the open i.e. get it out side of my mind and look at it as if looking at a broken model. Then I could see it in the abstract and begin to repair it.
I hope whoever reads this will be blessed and look forward to healing and recovering from all that has caused you harm.
Many Blessings, May they flow eternally unbroken.
Nicolette Germano©LS
"LAOCH BEAN"
THREE WORRIER WOMEN
A FEW TIDBITS
Cayenne pepper taken internally will thin the blood, so will garlic, [health food stores have no heat cancels] but put on an external bleeding wound will coagulate the blood.
Also if you put the bruised leaves [crunch leaves in your hands to release fluid from leaves] of the weed plantain, [no not the banana] will not only protect an external wound but will heal it, leaving no scaring. Just leave the leaves on for at least 20 minutes for small wounds or re-bruise the leaves every 20 minutes or put fresh bruised leaves on wound every 20 minutes on larger wounds.
Follow
Here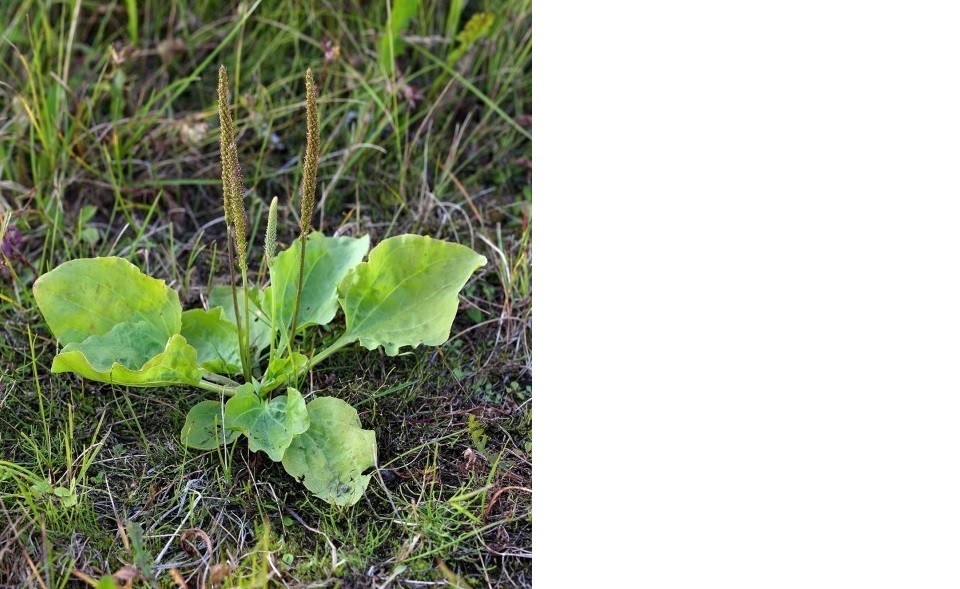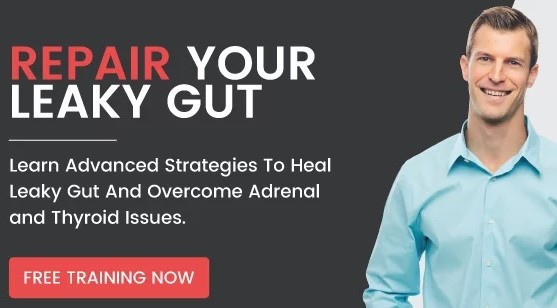 NOTE: The narrative we are being fed about cancer is a lie! Just like everything we are being fed about all illnesses. All dis-ease today is man-made or exasperated by man-made devises. Our bodies are by design to dispel ALL infections that would cause us harm. It is because our immune systems and the flora in our intestines are so compromised that our bodies can no longer fight them off.
In order to correct these attacks against us by big pharma we must detox and return to a plant based natural diet. i.e. ALL NON-GMO VERIFIED ORGANIC freshly picked from our own gardens or from a verified organic farmer.
It is now being proven that Autism is completely reversable by simply doing the above. More and more parents are changing their eating habits and saving the lives of their children. Why would we all not do the same for our own families and ourselves?
Our bodies are a living machine, no different from the cars you love so much. You do what is needed to keep your car running at top performance RIGHT? Why are you not doing the same for the most important machine in your existence? Your body is the only machine that will carry you through a full and joy filled life.
Stop listening to the demonic serial killers known to you as Dr's. They are trained only to deceive you into taking their toxic poisons.
I've changed the narrative on the term Alternative Medicine as I have changed the narrative on PTSD, because the current narratives are a mind control tool used by the evil that wants to profit from our destruction. Alternative Medicine is a false term to detract our minds from the truth. Nature has provided everything to heal and keep us healthy and is the original foundation of ALL MEDICINE so my term is NATURES REMEDY.
Take the time to read through all of My Articles, you will learn truths that will change your lives for the better.
Many blessings, may they flow eternally unbroken.
Nicolette Germano © LS