WHERE HAVE ALL THE TREES GONE?"
Mommy, where have all the Trees gone?
They have withered from the polluted pond!
Mommy, don't the birds need the Trees for their nests?
Yes, they will have to find another place to rest!
Mommy, aren't there other animals that depend on the Trees?
Yes, but they have survived worse things than these!
Mommy, how did the pond get polluted?
By humans little one. The ponds life giving force has been looted!
By: Nicolette Germano© LS
" LIFE IS ABOUT "
Love and forgiveness; Primroses and sweet kisses.
Daddy's arms and little girl charms.
Sunrises and Sunsets, Cupid's arrow and when we first met.
Family and friends, Heart breaks and when it mends.
A child's laughter and the company of my closest friends.
Life is about the beauty around us when hardship comes,
it's remembering who surrounds us.
Source gave us life for its good pleasure,
and each precious life is filled with its treasure.
"Blessed is he/she who receives Me. For I laid down My life for thee."
Life is now through eternity.
BY; Nicolette Germano© LS
" THE POPPY "
Remember the Poppy,
When all is destroyed around her,
She stands out brightly,
A smile comes over me...
Ah…. her beauty.
By; Nicolette Germano© LS
I made this poem into bookmarks for my daughter and her third grade class 1996

" FROM: I CAN"
TO: I CAN'T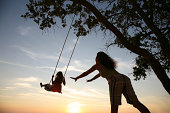 Tell you what,
Take that great big T,
And make it a magnificent Tree.
On it put a swing,
So that all may see,
The sights of,
Life's Beauty.
By; Nicolette Germano© LS
"REJECTION"
Rejection is an odd little man who has no room to stand.
He looks to and fro with intentions to show,
That he is,…….. too good to know.
"If you were me, you'd have no choice but to agree,
I am the best, no other can stand the test!"
If truth be known, Rejection must be shown.
His efforts are of waste.
For tis' he who leaves his place,
with a vast and empty space.
By; Nicolette Germano© LS

"THE DARKNESS"
Father, there is a thick fog all around me,
Can You still see me?
I CAN!
There is only darkness,
Can You still find me?
I CAN!
Father, I have no feeling,
Can You still touch me?
Yes, but of course You can,
Your love is greater than all things!
By: Nicolette Germano© LS
"TRUE HEARTS DESIRE"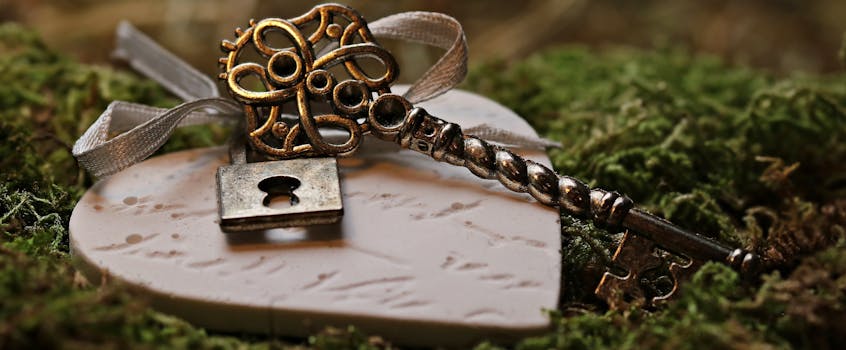 Please forgive me for every birthday ever missed over time, and every thoughtless action of mine.
For every kindness over looked, and every presumption ever took.
For my true hearts desire is always to complement and admire, each and everything you do,
for I always see you at your best.
may You be eternally blessed.
By: Nicolette Germano© LS
"FOLLOW ME ROUND & ROUND THE CHRISTMAS TREE"
Come follow me to a place I know, where we can go fast or slow with treasures all aglow. As we look we will see creatures great and small, who burrow up and down beyond imagination. While in our fascination we can watch them climb far above the ocean floor to where the mighty eagles soar, just so we can play and sing in concert with their joyous routine.
As God looks down upon His children enjoying His awesome garden, His heart is filled with great joy knowing His children have accepted His gift of pardon. He of course, can watch us all, our ups and downs both great and small. While in our play if we should fall, His great arms will catch us all.
So follow me and we will climb the tallest tree, then burrow through a mountain side riding the fall of nature's water slide. On angel's wings we will soar with the mighty eagles above the ocean floor and dance on a breeze knowing by God's grace, we are free.
Come follow Him and learn of truths you may not know lying dormant in tiny seeds, which, through His Son will blossom with great love, fulfilling all our needs.
So come and follow me and climb the tallest tree that we may frolic in all God's gifts shining through life's beauty. Follow me round and round the Christmas tree fast and slow filled with awesome treasures all aglow.
By: Nicolette Germano© LS
"ROCKS"
Rocks I touch but cannot see,
Rocks are there, what can they be?
Rocks are hard, but clear as glass,
They're here right now, but do not last.
These are Rocks I cannot see,
If they're not Rocks, what can they be?
By: Nicolette Germano© LS (06-1966)
Babyjay

May 14 at 11:33 PM
Ireland's Pride
The beauty of your land,
The soul in your valleys,
Just the sound of your voice,
Makes me long for a land I've never seen,
Yet my blood runs through its very streams,
Chorus:
The Irish pride runs deep and strong,
That holds a passion only we would know,
How could something so beautiful,
Have such sorrow,
The wars of its past,
Still haunts its very streets,
Of the souls living and dead,
There's an honor that fills the air,
For the price that was paid,
With the blood that was shed,
By those who came before us,
I hear the song of your valleys,
You changed the way we all look at life,
Repeat Chorus:
The Irish pride runs deep and strong,
That holds a passion only we would know,
How could something so beautiful,
Have such sorrow,
The wars of its past,
Still haunts its very streets,
Of the souls living and dead
The beauty of your land,
The soul in your valleys,
Just the sound of your voice,
Makes me long for a land I've never seen,
Yet my blood runs through its very streams,
Lyric's by Cristyn Bruce aka Singer BabyJay

Copywrite: May 7, 2007
Photo by Jonathan Bowers on Unsplash
"Come to me" Lyric's written and sung by BabyJay
copywrite: 2007